OUR COMPANY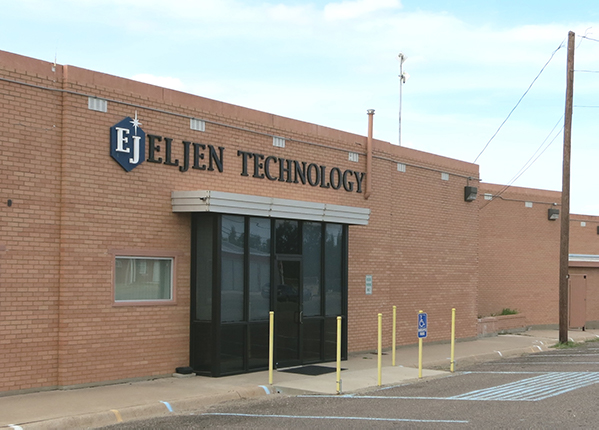 Eljen Technology has been providing organic scintillators and detector assemblies to research and commercial customers worldwide since 1997. Based in Sweetwater, Texas, Eljen Technology has become one of the leaders in the development of organic scintillation material and one of the largest manufacturers in the world, with core personnel boasting over 40 years of in-depth experience. We have approximately 60 employees, and our combined 55,000 sq. ft. (5110 m2) manufacturing facilities have the capacity to produce up to 9.9 tons (9 metric tons) of scintillator per week.
Founded on the principle that customers deserve a high level of service, support, and quality, we strive to provide scintillation products of the highest possible standards to satisfy our customers' needs. Our products include plastic scintillators, liquid scintillators, wavelength shifters, light guides, and accessories for assembling scintillator detectors. All of our scintillation products are manufactured in-house to ensure the best quality for our customers. Most of our products are supplied based on customer requirements and can be supplied with custom designs. If the products identified on this site do not meet your specific requirements, please visit the contact page and let us know how we can help you.
Eljen Technology is a division of Ludlum Measurements.