LIQUID SCINTILLATOR CELLS AND DETECTOR ASSEMBLIES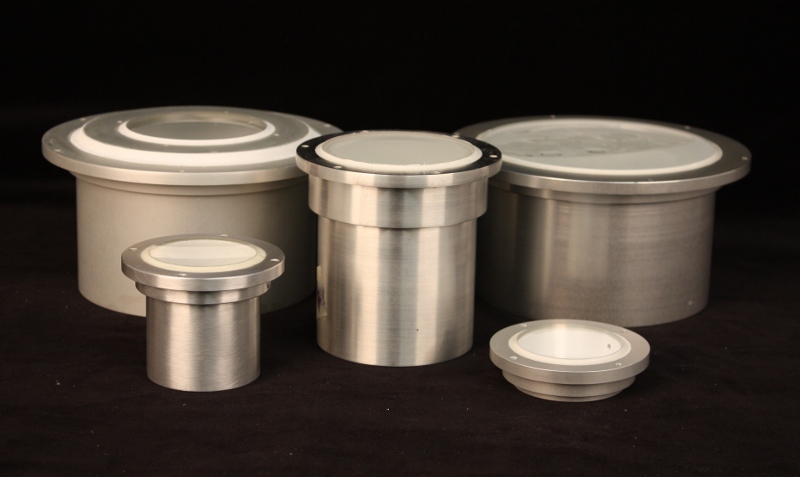 Our liquid scintillators are available encapsulated within either aluminum or glass cells with a clear window for coupling to a photomultiplier tube. The most common model is a cylindrical aluminum cell with one window and a mounting flange. Both cells with an expansion void bubble and bubble-free cells are offered. Standard sizes are 51 mm (2") dia., 76 mm (3") dia., and 127 mm (5") dia. regular cylinders. Custom sizes are also available.
Aluminum liquid scintillator cells can also be supplied with a photomultiplier tube as a complete detector assembly. Assemblies include a photomultiplier tube, voltage divider, Mu-shielding and light-tight housing.
For more information, please contact us regarding your specific requirements.
Expansion Void Cell with Flange
VMF-DxH Liquid Scintillator Cell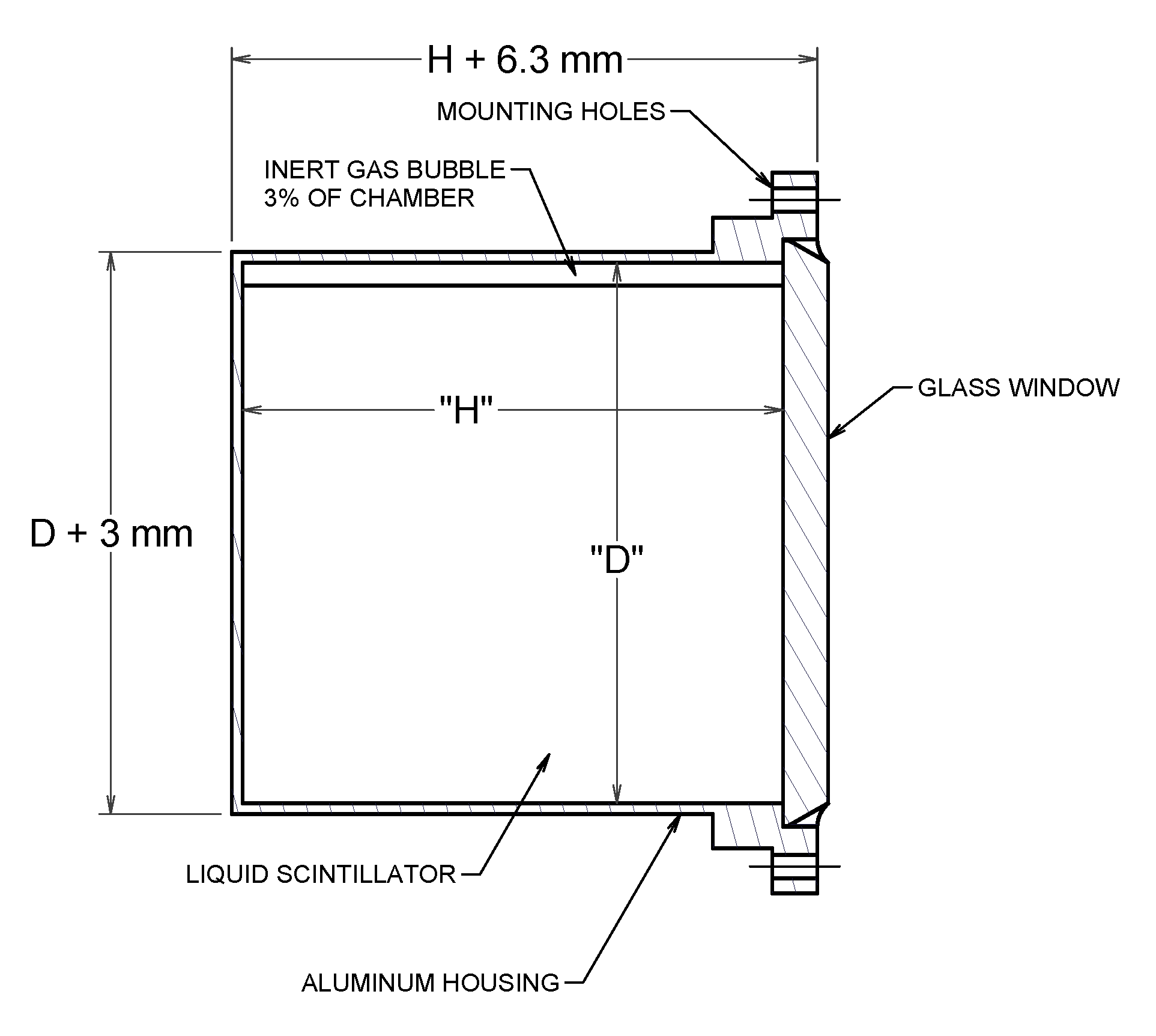 Bubble-Free Cell with Flange
BFF-DxH Liquid Scintillator Cell

M510-30x30 (3" Dia.) Liquid Scintillator Detector Assembly